Welcome to the website of E.M. Crosby Boatworks, the boatyard of Ned Crosby. Belonging to the eighth generation of a family long noted for craftsmanship, integrity and pure Yankee ingenuity, Edward "Ned" M. Crosby, Jr. perpetuates a legacy of local boatbuilding begun in the 1700's on Cape Cod. Along with his employees at E.M. Crosby Boatworks, Ned continues to offer services to mid-Cape boat owners in the spirit of two family traditions:
Boatbuilding – Ned's great-great-grandfather, Horace, has been widely celebrated for having designed and built the first of what became known as the iconic Crosby Catboat. His great-great uncle H. Manley designed the legendary Wianno Senior.
Full Yard Services and Custom Boatbuilding – Ned's grandfather, Chester, along with his father, Eddie, and uncle, Bookie, forged a sterling reputation for the complete care and maintenance of all kinds of vessels with exceptional customer service. This yard also produced custom boats which can be seen in the three bays of Osterville today.
First opened for business in November of 2001, Ned's shop is located in West Barnstable, inland and central, just five miles from its predecessors, which historically lined the passage between Osterville's two primary harbor's, West Bay and North Bay.
With eight generations of boatbuilding, it is obviously in the blood.  Ned not only continues the family tradition of building exceptional watercraft and keeping boat owners' beloved possessions well-maintained, he and his boat yard employees also maintain the Crosby family's old-fashioned values of working hard and providing honest and sincere service.
This website provides both an overview of the services E.M. Crosby Boatworks offers, plus a scrapbook of sorts.  Projects on this site feature vessels built and restored by Ned and his shop workers, most are on a grander scale; however, the shop also provides a brokerage service and performs minor repairs on boats both large and small.
For lovers of maritime history, we have also included many photos of the Crosby boat builders and the boats they built, loved and maintained.  Interested in learning more about the Crosby boat building family?  Visit the Boat Shop Museum at the Osterville Historical Museum in Osterville, MA.
For more information about E.M. Crosby Boatworks, please call (508-362-7100) or email us.
Wishing you fair winds and following seas…
"There is but a plank between a sailor and eternity" – Thomas Gibbons
The first Crosby 38 was launched in 2010. The cold-molded hull was built by Brion Rieff Boat Builders of Brooklin, Maine and all finish work done by Ned Crosby and his crew at the E.M. Crosby boat shop in West Barnstable.
This 38-foot custom express cruiser reflects her intended use as a day cruiser and weekender for a family who loves spending time on the water. For the custom design of this first boat commissioned, the owner chose to outfit his boat simply. There is a forward v-berth and upper and lower berths opposite the head. The head was fitted with a stall shower, perhaps the one luxury in what is otherwise a very simple yacht. A small galley with Inox drawer refrigerator was added to the bridge deck, with cooking done on a grill on the stern or on the beach.
Interested in a custom build of the Crosby 38?  Please contact E.M. Crosby Boatworks for more information.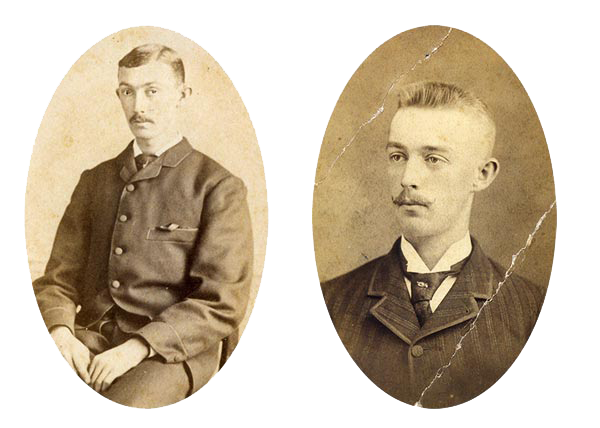 Brad Crosby, who worked in his family boatyard from age 11 on, was once asked why he built boats. He smiled broadly and replied, "I just love wood." For eight generations, Crosby family members have been designing, building, restoring, repairing and maintaining wooden boats on Cape Cod. As one of the longest running family businesses in the country, the Crosby builders are known for their talent, work ethic, integrity and exceptional customer service.
This great love for working with wood began in 1744, when Jesse Crosby, at age 11, moved from his family home in Brewster on Cape Cod, 20 miles to a relatively new town, called "Chequaquet," meaning "pleasant harbor," or "village by the sea" by the local Wampanoag Indians, to apprentice for his uncle Jesse Lewis. Little is known about Jesse's abilities as a boatbuilder, but several of his children had such great skill, they inspired a local ditty: "Below the hill there was a mill, For want of water it stood still, And when it turned it made no noise, because 'twas built by the Crosby boys."

The Wianno Senior Knockabout has been racing on the Nantucket Sound since the summer of 1914. The boat was originally designed as a day sailor and racer for summer residents of the Wianno Yacht Club in Osterville, Massachusetts. Admiration for this boat spread regionally and to this day, it remains the principal, one-design class of the open waters of Nantucket Sound. In 2008, a European fleet was also established in Porto Santo Stefano, Grosseto, Italy.
The last new Wooden Wianno Senior was built in 1976. After a ten-year drought, the Wianno Senior Class Association commissioned naval architects Sparkman & Stephens to develop a design, to be built in fiberglass and finished in wood, to match H. Manley's original pattern and mold.  This Wianno Senior design proved "true to the original" in both looks and speed. The Association continues to ensure that the integrity of this one-design is maintained, and that racing success is the result of the ability of the skipper and crew.
The Wianno Senior Class Association has approved E.M.Crosby Boatworks as one of the two builders of the Wianno Senior in this country.  Ned follows in the tradition of his ancestor, H.Manley Crosby, in ensuring that your Wianno Senior will sail fast, look beautiful and last long.
Interested in E.M. Crosby building you a Wianno Senior?  Please contact E.M. Crosby Boatworks for more information.